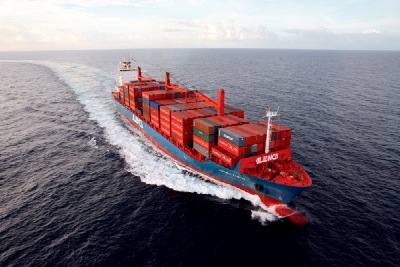 Thanks to contracts and agreements with all major steamship lines, Novargo Inc. is able to offer a highly custom and flexible ocean service. With priority space allocation and an endless option of vessels, we will always find a way to deliver your cargo on time, and for the right cost.

Countries & Trade Lines

We forward and expedite import/export ocean freight worldwide and are highly competitive in handling the following destinations:

· Baltic and Russian Federation ocean ports & inland points

· Central Asia

· Middle East and Far East ports

· Mediterranean and Black sea ports and inland points of the bordering countries

· All former USSR (CIS) countries

Customs Brokerage & Break Bulk Service

· Import break bulk operations are fully handled in our office.Our goal is to provide our clients with the best possible combination of service with a cost effective solution.

· Novargo Inc. has contract agreements with several of the leading customs brokerage houses, who are able to clear virtually all import arrivals into all USA ocean ports, bonded facilities and CFS stations.

Freight We Expedite

Novargo Inc handles FAK (Freight of All Kind) daily, but we have particular experience in expediting the following internationally traded products:

· Building materials

· Agricultural and industrial machinery

· Hazardous and non-hazardous chemicals

· Pharmaceutical products

· Frozen meat and poultry

· …and many others.

Refrigerated Cargo

We specialize in expediting and forwarding frozen poultry and meat container shipments worldwide. The top USA traders and producers of these strategic food products all use our service, and we offer them the most competitive ocean freight rates.

Hazardous Cargo

IMDG – hazardous certified specialists are trained to forward any type of hazardous (full container or LCL) shipments. In addition, they prepare all necessary document packages for steam ship lines or clients in compliance with USA and international regulations.