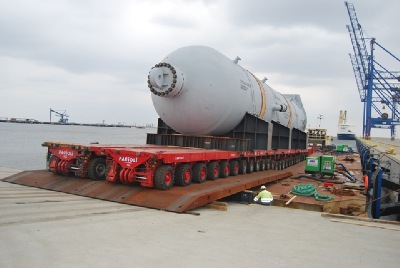 Our professionally trained team is able to securely pack, crate, lift & load any oversized, heavy duty or OOG (Out of Gauge) cargo allowed by Domestic or International, Air or Maritime Transportation, Standards and Rules.

Using special, over the road transit planning techniques and licensed trucking carriers/convoy services, we will pick up and deliver your freight from any point of origin in the USA & Canada to the nearest loading seaport or international airport.

Our superior and competitive contractual agreements with sea/air line carriers and their agents allow us to transport your freight in the most secure manner and for the most reasonable price.

We specialize in the Eastern Mediterranean, Black sea, Baltic and Central Asia markets.